Beauty Salon Services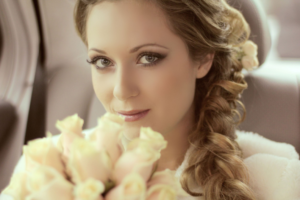 When a relaxing, rejuvenating and enjoyable salon and spa experience is what you need, we are here to pamper you.
"Salon de Elegance" surrounds you in comfort and luxury to aid in relaxing and restoring your body, mind and spirit with our famous spa services.
Our professional and talented Hair Stylist, Hairdresser and Cosmetologist, offer professional and affordable Nail Polish, Hair Salon Haircuts, Hair Color, Hair Styling, Hair Highlights, Hair Extensions, Updos, Blowouts, Hair Straightening and a whole lot more.
Our services include but not limited to:
Haircuts,  Hair Color & Hair Styling
Highlights
Bleach & Tone
Perms
Curls
Japanese Straightening Techniques
Manicures and Pedicures
Blowouts
Waxing
Eyelash Extensions
Chemical Peels
Customized Facials
Our talented team of Hair Stylists, Estheticians, and Nail Technicians, offer professional and affordable solutions.
Our team member will making you feel right at home and ready to unwind while you take advantage of our deluxe beauty services providing head-to-toe pampering.
Our beauty therapists are some of the most sought after in the industry. We use only the highest quality products from L'Oréal, Goldwell, Wella and much more, at the most affordable prices.
Women and men, who appreciate beauty and aesthetics, will indulge in a new kind of service inspired by the US, Asian and European styles detail and quality. "Salon de Elegance" merges the world of beauty, fashion, and style establishing a one-stop shop beauty concept.
Our talented team of hairstylist Artists proudly features exclusive professional hair care and styling products from Europe, Japan, Australia and the US. Discover instant  transformation customized to your needs with our hair, skin, nail, and scalp treatments. Our  services are available and designed for both men and women.
Are you looking for a full day of relaxation, a rejuvenating skincare treatment, a full
volume eyelash extension or a new rich and exciting hair color, a completely new hairstyle, hair color, or a mani or pedi? We have all the design types you will love and more."Salon de Elegance".
Call us now to schedule your appointment or book with a stylist. Click Here
Contact Us
Salon de Elegance
1940 Huntington Dr. , South Pasadena, California, 91030
Stylist Page
http://salondeelegance.com/
Why Us
Sophisticated salon
Beauty is our business
A Perfect Atmosphere
Best quality products
Relaxing and Enjoyable
High Quality Salon
Contact Us
Salon de Elegance
1940 Huntington Dr. , South Pasadena, California, 91030
Call Us: 626-799-3455
http://salondeelegance.com/
Service Area
South Pasadena and San Gabriel Local Areas
The Experience You Want
The Service You Expect
The Quality You Deserve!
Call

626-799-3455

 for Free Estimate